Scents
of
purpose
Chanel looks to the future
by preserving the past
These days, it's not enough for a beauty company to make beautiful products. There needs to be substance behind the style, a commitment to responsible work practices, good ethics, and careful consideration for the world at large.
Take Chanel's approach when producing the latest addition to Les Eaux de Chanel, a fragrance collection inspired by Gabrielle Chanel's favourite destinations. The company sourced neroli from the Alpes Maritimes region of France, where neroli has been harvested for almost a century but supplies are dwindling, making sustainable practices more essential than ever.
In the same way Chanel has purchased various Parisian workshops to preserve haute couture craftsmanship, the company has committed to working with the local cooperative and buying all of the neroli oil produced in the region to both help maintain the centuries-old techniques, and to cement practices that are environmentally responsible (like undertaking research to minimize the impact of harvesting on local biodiversity) and socially accountable (such as partnering with local schools and training centres to ensure traditions are passed on, and employment services for the disabled to integrate those with disabilities for future pruning and harvesting).
Nothing is wasted, and every element of the bitter orange tree is used – fruit is made into jam, orange wine and candied orange, fruit peel yields oil, and the hand-picked flowers are distilled to produce orange blossom water and neroli oil, which is then given to Chanel, where perfumer Olivier Polge used it in Les Eaux de Chanel Paris-Riviera, a luminous floral fragrance that evokes the sunlight-drenched shores of the Côte d'Azur, and which is available for one year only, starting this month, at Chanel boutiques.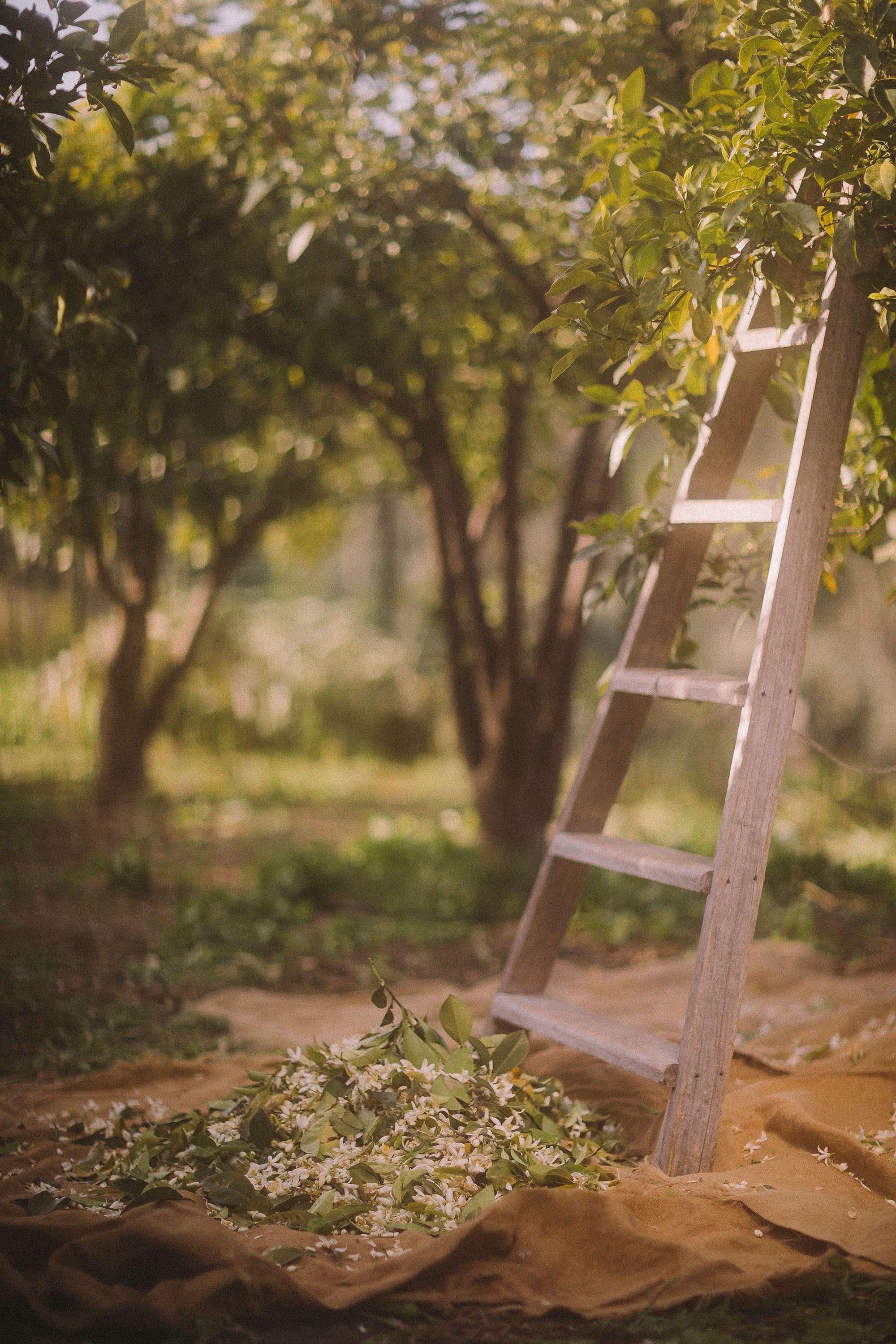 Imagery Courtesy of CHANEL
Words Sherine Youssef