Tailor made
Revisit some wardrobes staples with a whole new perspective
Classics are classic for a reason. Rear Window, fresh baguette with a lick of salty butter, a pair of jeans.
Open up the wardrobe of most women around the world and you'll find at least one set in there, worn in and sanded down at the edges, belt loops dangerously loose. Every woman owns a pair of jeans, though maybe not a pair quite like these ones from Louis Vuitton. A little cropped and a little flared, tessellated like a patchwork quilt, name-dropping that LV logo so hard you could hear it in Hobart, this pair of jeans is classic, but with a twist. Like adding chili to a cup of hot chocolate.
This is the mood for the coming season: take all your old favourites and reinvigorate them with new life. Tailoring has a cutting edge right now, courtesy of wasp-waisted Balenciaga blazers and swishy Gucci dresses. You can throw a denim jacket over the top of one of them, if you want, just like you used to do in the '90s, just make sure that it's raw edged with a bouclé collar, like this one from Chanel. Or pieced together back-to-front, just as this Burberry one is.
The point is to have fun. To play. To wear the knitted jumpsuit and the feathered gloves and the sparkly earrings on a Wednesday, just because. Classics are classics for a reason. And just like rules, they exist to be broken.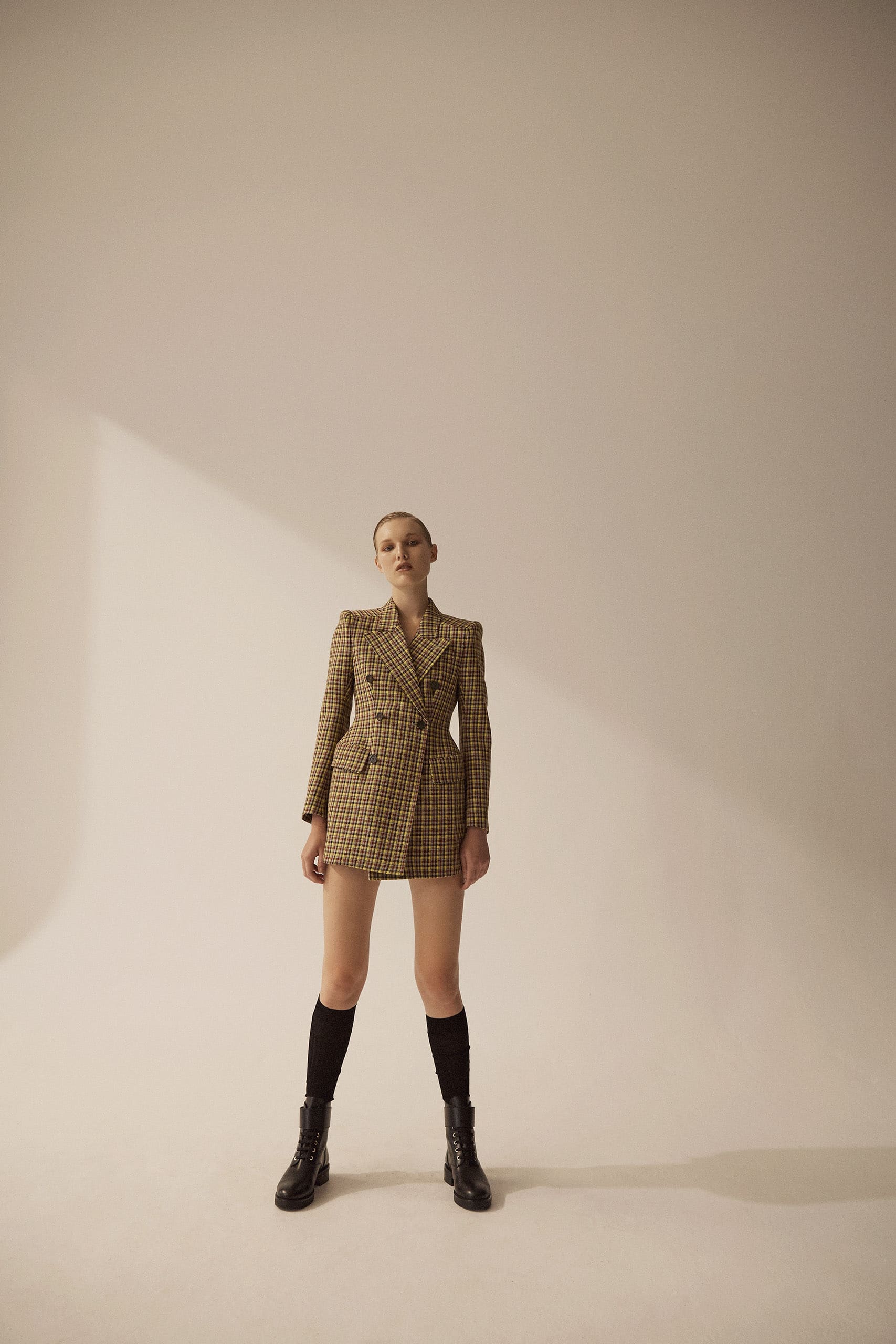 Photography Tāne Coffin​
Styling Freddie Fredericks
Hair & Makeup Aimie Fiebig
Model Jess PW @ Vivien's
Words Hannah-Rose Yee