Perennially in transit, Olivia Lopez's new book invites us to explore Los Angeles like a local.

With over a decade of influencing under her belt, calling Olivia Lopez a blogger seems somewhat inaccurate. The diminutive Los Angeleno seems better described as a writer, photographer, and creative director, carving her own path in an evolving media landscape. Add author to the list, and you might get a sense of her dynamic body of work and the breadth of her effect on a growing legion of followers.
"I joke that I'm a professional tourist – though really it's more of a polymath of things," she jests. But beyond the glamour is her earnest desire to explore. Starting her blog, Lust For Life, during school as an outlet for her growing interest in photography, it now plays host to an expansive collection of her personal work. "There wasn't an elaborate editorial strategy beyond capturing what surrounded me. Everything about the process was very organic."
And for us, that is why it feels so compelling. When slipping away to an exotic location is an impossibility, our inner escapist can't help but be drawn in by her adventures.  "In both writing and photography, what I'm trying to capture is a feeling," she says. "Whether it's a certain quality of light in a city or a theme that's revealed in experiencing something foreign and new, I hope I can transport what I experience into pixels and characters."
And deliver she does.
Her new book, Lust for Los Angeles, is as she describes it, a love letter to the city. Within its pages lies an insider's guide to what can be an overwhelming metropolis. The perfect companion for those hoping to explore beyond the superficial reputation and delve into the rich cultural melange on offer. Or more simply, "a road map to LA beyond the cultural cliches," as Olivia puts it.
Her advice to visitors to the city of angels? "Localize your trip. Pick a neighbourhood that you'd like to get to know, and if you can, get a mix of perspective by splitting your time between the East and West Side with two separate stays."
Though not the first influencer to sidestep into publishing a book, Olivia's tome seems to eschew the traditional blogger hot spots, in favour of under the radar cafes and architectural gems. Littered with quotes from Joan Didion to David Lynch, it takes the reader on a journey through the past and present of LA to discover its often misunderstood beauty.
"A lot of people say 'print is dead' but I find the opposite to be true – it's the message and medium that's changing." And with this approach in mind, the book taps into the niche aspect of a sprawling city like Los Angeles, dissecting it into neighbourhoods, each with a different mood.
Though travelling much of the year, LA continues to be Olivia's home base and a major influence on her work. "One of the best things about creating in this city is that there's space and isolation if you need it, and there are vast sources of inspiration beyond your doorstep, too." She favours living in the bustle of downtown, balanced by hiking trails and beaches on the weekend. "Busy but bucolic", she says. And to us, that seems the epitome of Los Angeles – a city that can fulfil the constant flux and myriad interests of a modern woman.
Up next for Olivia? No doubt a continued stream of travel to places as far-flung as Scandinavia, Spain, and Morocco. She's also gearing up to launch Bon Weekender, a curated art and object shop, which has definitely piqued our interest. In the meantime, you can find our nose firmly planted between the pages of Lust For Los Angeles, available at www.lustforla.com.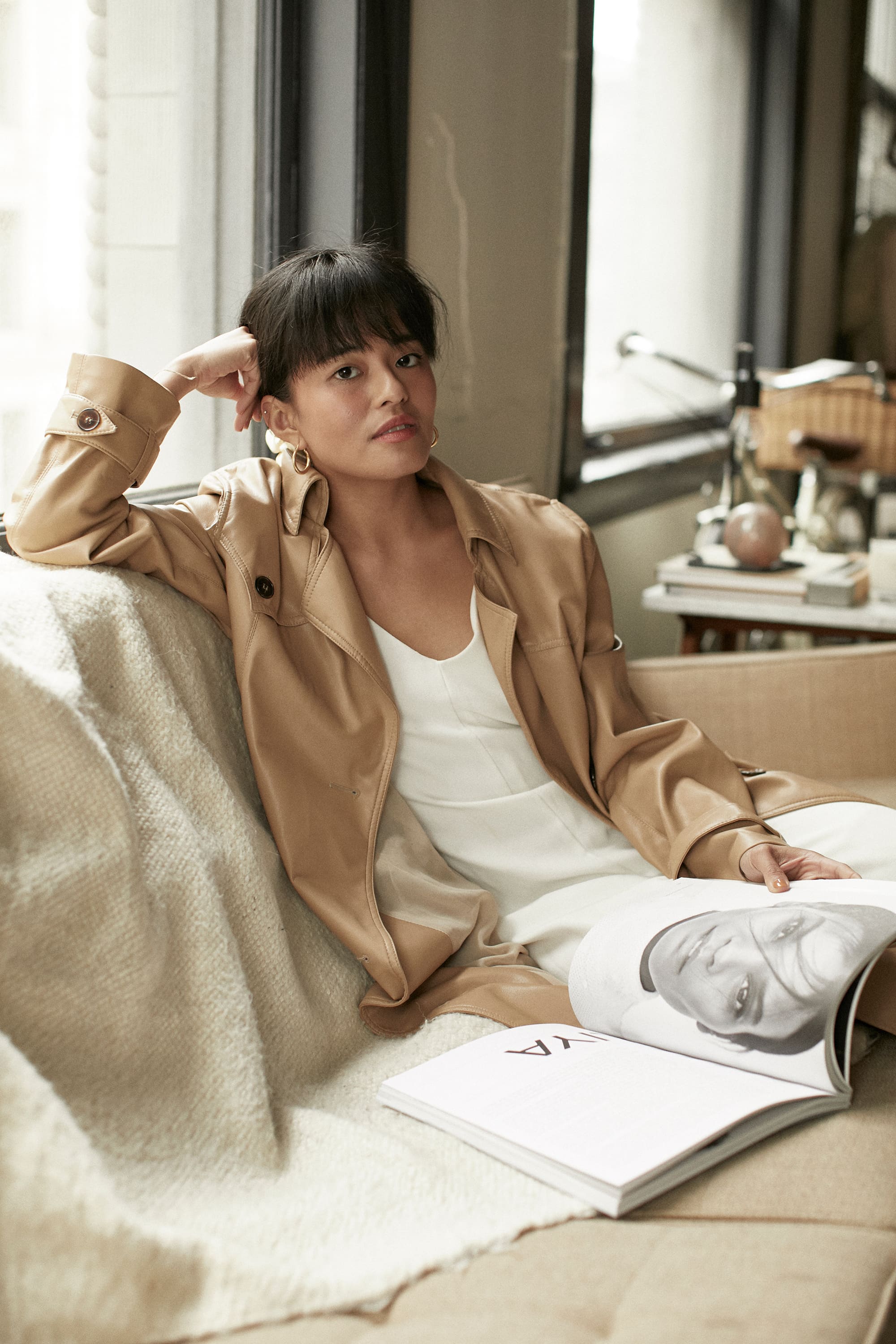 Photography Trevor King
Words Katerina Furrer