Take a trip with up-and-coming Australian actor Olivia DeJonge as she takes on New York
As buzz begins to swell around the just-announced Netflix series The Society—a Lord Of The Flies-inspired drama—it's no surprise to find Australian actor Olivia DeJonge cast in one of the show's lead roles.
If you're not familiar with the 20-year-old just yet, it's because DeJonge bypassed the usual television soap opera springboard many aspiring actors use to dive into Hollywood. Instead, she was plucked from Perth by M. Night Shyamalan to star in the director's 2015 horror film The Visit, before cutting her teeth on the small screen in period drama Will.
Next up, expect to see DeJonge play another gritty part in the cinema adaptation of Kelly Braffet's novel Josie and Jack, which necessitated a move to New York for the young actor while filming took place.
From stealing minivans on set to the haunts she frequented, and friends she made, DeJonge takes a moment to reflect on her time in the city that never sleeps, and hints at what we can expect from her next. Here at Badlands, we're betting on big things.
What do you love the most about New York?
It's pretty hard to get bored here. Whether it's people watching or just going for a walk, you can always be doing something. Everybody is pretty unapologetically themselves here, too. They dress how they want to dress, act how they want to act. I respect that a lot.
Is the lifestyle as fast paced as they say?
The energy is pretty high. There's always something going on around you. I'm an anxious but extroverted person so I love the energy, but sometimes it can be a little too much if you're constantly immersed in it.
What are some of your favourite places to visit in the city?
There is a park called Monsignor Park a short walk away from where I lived in Greenpoint, [Brooklyn]. I used to go there with Alex [Neustaedter], who played Jack [in Josie and Jack], a lot when we first started hanging out during the shoot. MoMA is the obvious go-to as well. Every time I go there I'm always surprised and inspired by something.
What's your go-to cafe?
I love Intelligentsia. They do good chai lattes on ice with a shot of espresso, which is my coffee order.
New York is known for its pizza—where is the best slice in the city?
Joe's Pizza in the west village is pretty yum!
Has your style changed since you have started moving between countries?
I think the more I've travelled the more I've been inspired by the melting pot of people I've met. The one thing I've taken away is to dress for myself and dress for comfort. I mean, I'm five foot four but there's only so long you'll find me in heels—I love a good pair of runners.
Do you tend to meet a lot of other Aussies overseas?
It's funny, wherever you go overseas Aussies seem to band together. I have a few Aussie friends in New York, so whenever I'm here it feels like a little slice of home. It's the same in LA—we all stick together. I have a few American friends too, but I've met them mainly on jobs. I don't think I'm cool enough to be friends with New York locals yet!
Can you share a memorable experience from your time in New York?
When we were shooting a scene for Josie and Jack in the West Village, we had an hour "walk away" lunch, meaning we had to go and get our own meal. Myself and some of the cast ran away with the film's minivan and found ourselves at the Hudson River Park. We were all dressed up for the scene that we were shooting and very out of place, but we put all the windows down and opened the roof of the car and blasted music. It felt like I was in a mini movie while making a movie. It's one of my favourite memories to date.
What has been your most memorable acting experience to date?
Shooting Will was pretty crazy, just given the sets and costumes and the people involved. Working on that show changed my life.
What sort of project would you like to work on next?
Anything that is honest. Reading an honest script is a rare thing. And when you do, it sits with you. It's one of those things you can't look too hard for either—it will find you when the time is right.
Are there any actors that you look up to?
I look up to a lot of people my age in the industry, which might be a weird thing to say, but we're all going through the same struggle, especially in the early stages of our careers, and I constantly feel inspired by them.
What are you hoping to achieve in the future?
I just want to keep creating. I've started writing, but who knows if anything will come of it. I hope things do. I just want to keep experiencing all that I can. I'm still young; I'm ready to mess up and learn and pick up again and keep going. Doing a film I'm passionate about and being able to form relationships on screen and create characters that are pure and unforgiving is my next big goal.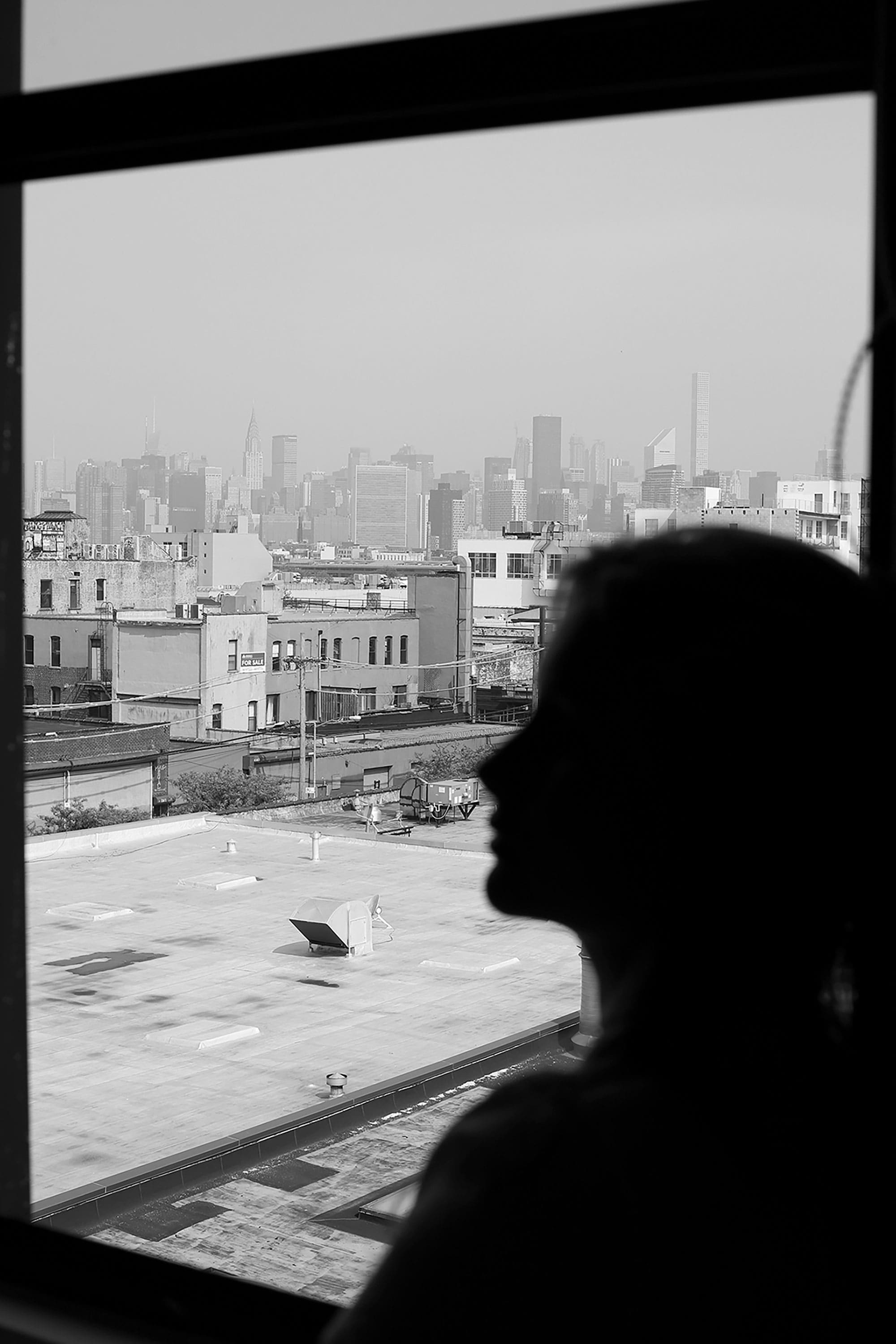 Photography & Film Jess James
Styling Nadene Duncan
Words Natalie Mell