BASIC
INSTINCT
Fuss-free fashion with a twist…
If you have a natural tendency towards timeless style, you're in luck. Perennially chic pieces such as the blazer, shirt and tailored trousers are high on fashion's radar right now—cast in equally enduring earthy shades and wear-forever checks and stripes.
Sensible? Yes. Polished? You bet. But that doesn't mean these understated items miss out on the all fun. What might seem like a standard silhouette at first glance, garners a double take thanks to modern design details. Waist cut-outs subtly transform a suit jacket from serious to sexy, while an exaggerated collar delivers a directional spin on the shirt.
Take matters into your own hands and employ offbeat styling hacks to further the less is more effect. Outerwear is no longer a winter look's final foil; a bold belt cinched on top takes that place. Or try the half-tuck; it's as easy as it sounds. And for comfort that reads as cool, play with proportion by choosing a boyfriend shirt that's truly his size. When in doubt, follow your gut and you can't go wrong.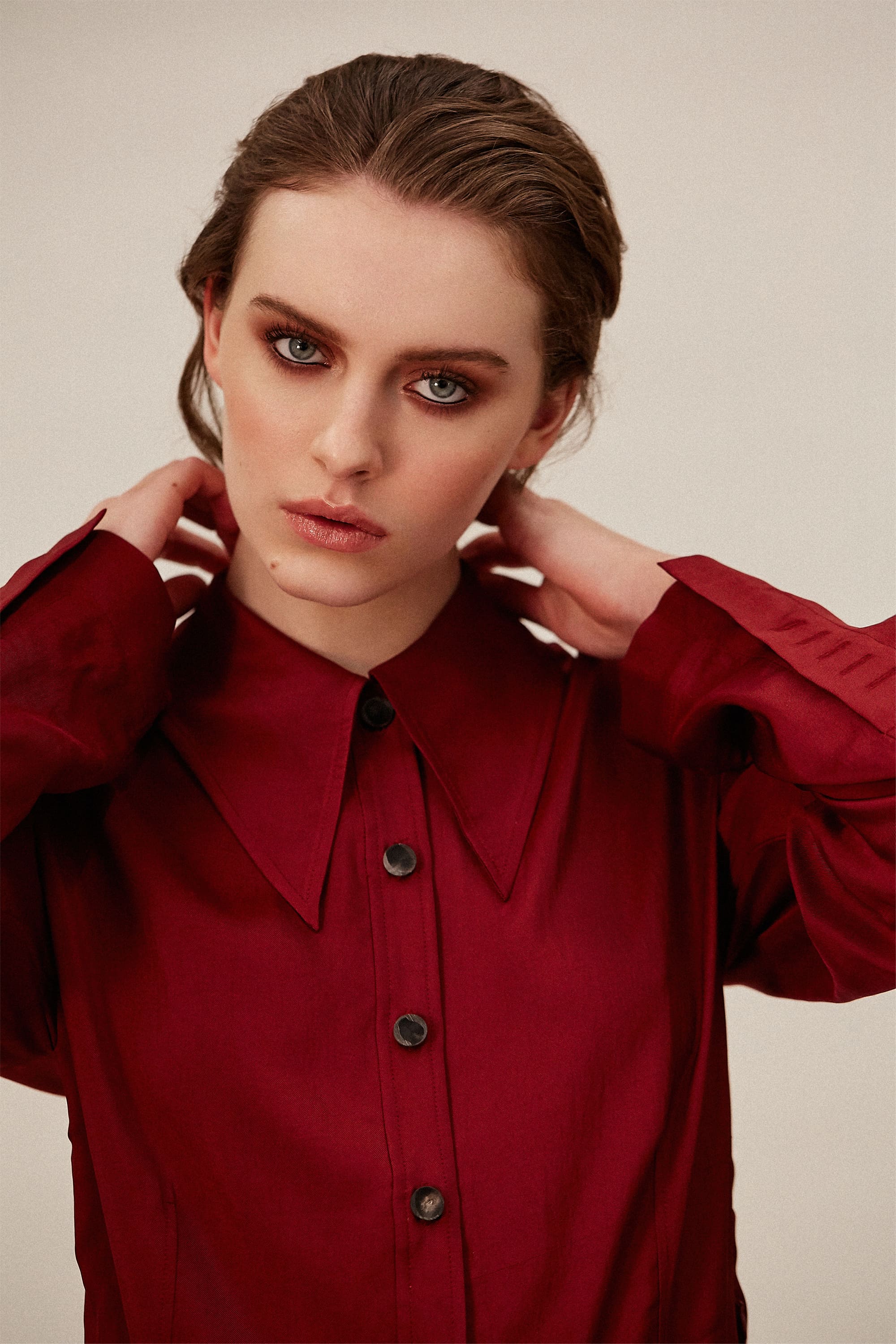 Photography Chantelle Kemkemian
Styling  Rachele Edson
Hair Kristine Cimbule
Makeup Samantha Coles using MAC cosmetics
Model Rebecca O'Donovan @ The Squad